Find A Dentist To Help You With Denture Repair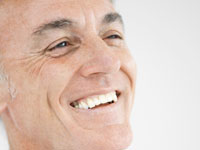 A frequent cause of a broken, chipped, or cracked denture is the impact of dropping it on the bathroom tile or into a sink. Sometimes damage to dentures happens when they are left in a place where children or pets are able to get at them let a dentist help you with that denture repair.
Dentures should be handled and stored carefully once out of the mouth to avoid chipping, breaking or damaging the pink denture base or the denture teeth.
If your denture is broken or damaged, visit a dentist to make sure that the denture repair provides the best denture fit, function, appearance and oral health.
Do-it-yourself denture repair can cause more damage than good to your denture and result in your needing a new denture. Do-it-yourself denture repair also can be very destructive to the gum tissues and bone ridges and cause irritation and sores.
A dentist has the training and qualifications, as well as the right instruments, supplies, and tools best suited to properly perform a denture repair.
If your denture is broken, keep any broken pieces of the denture. To prevent distortion of the denture, store the pieces in room temperature water until your dental appointment. The dentist will examine you and the denture and determine how to best restore the denture to its original condition.
Some denture repair, such as replacing a denture tooth, can be accomplished quickly, often in-office on the same day. More complicated breaks, such as a fracture of an edge that rests on the soft tissue inside the lips or cheeks, may involve obtaining impressions of your mouth and having the denture sent to a dental laboratory for the denture repair.
The ability to properly repair a denture depends upon the extent of denture damage, the past home care of the denture, the age of the denture and the fit of the denture at the time it was broken.
To maintain the best possible oral health and to avoid causing more damage to your denture, see a dentist for evaluation and denture repair. Often, home denture repairs require more extensive and costly reconstruction later.
by Denise J. Fedele, D.M.D., M.S.
What To Do With The Broken Denture - Denture Repair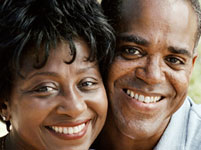 Even though dentures are fabricated from extremely durable materials, they will break, wear out, a tooth will come out, or their fit will change. Then its time for denture repair.
Accidents happen, dogs still like to chew on plates of the dental kind, and trash compacters have never taken kindly to dentures. In fact, it is frequently not a matter of "if," but rather a matter of "when" a denture will become broken, lost, or damaged beyond repair.
One can be assured that a problem will happen when least expected, and immediate, usually important, plans definitely will be altered unless a person is prepared.
Damaged Denture - How to Expect the Unexpected and Be Prepared
A short-term use duplicate denture will bridge the gap while a regular denture is being repaired, renovated, or replaced. Sometimes this type of denture is referred to as an "embarrassment denture" because it helps a person avoid the embarrassment of being without teeth in an emergency or during planned denture maintenance.
While this type of denture may be made at any time from an existing functional denture, it generally is fabricated immediately after a new denture is made. The embarrassment denture is neither as accurate nor as esthetic and durable as the original, but it is adequate and only meant for short-term use. The cost is generally considerably less than the original denture.
Such an interim prosthesis may be relined annually and adjusted in advance to fit the current changing shape of an individual's jaws, and therefore be ready to use at a moment's notice.
However, some individuals choose to have their embarrassment denture relined and adjusted only when they need the short-term denture. Following this latter course means that they will have to wait to wear their interim denture until an appointment can be scheduled with a dentist to complete the reline and any adjustments. But a reline for an embarrassment denture can be done in the dentist's office during a single appointment so a patient may leave with it refitted in the mouth.
In either case, a person would not be without a prosthesis while their regular denture is being worked on.
The Embarrassment Denture Facilitates Planned Periodic Maintenance
All dentures need to be periodically relined to accommodate the constant change in shape of a person's jaws. There are also times when the plastic body of a denture needs to be changed due to deterioration, or the entire denture replaced because of wear or poor fit from changing mouth conditions that can no longer be remedied by relining.
While relines can be completed in one appointment office visit, more durable relines may require that a dentist keep a denture for several days. Replacing the plastic body of a denture (called a rebase) takes several days and making a replacement denture takes several weeks.
It becomes easy to see how an embarrassment denture would solve being without one's regular denture for a period of time, even for planned maintenance, while getting on with one's life.
by Joseph J. Massad, D.D.S.