Find A Dentist To Help You With Denture Repair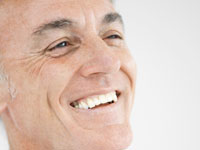 A frequent cause of a broken, chipped, or cracked denture is the impact of dropping it on the bathroom tile or into a sink. Sometimes damage to dentures happens when they are left in a place where children or pets are able to get at them let a dentist help you with that denture repair.
Dentures should be handled and stored carefully once out of the mouth to avoid chipping, breaking or damaging the pink denture base or the denture teeth.
If your denture is broken or damaged, visit a dentist to make sure that the denture repair provides the best denture fit, function, appearance and oral health.
Do-it-yourself denture repair can cause more damage than good to your denture and result in your needing a new denture. Do-it-yourself denture repair also can be very destructive to the gum tissues and bone ridges and cause irritation and sores.
A dentist has the training and qualifications, as well as the right instruments, supplies, and tools best suited to properly perform a denture repair.
If your denture is broken, keep any broken pieces of the denture. To prevent distortion of the denture, store the pieces in room temperature water until your dental appointment. The dentist will examine you and the denture and determine how to best restore the denture to its original condition.
Some denture repair, such as replacing a denture tooth, can be accomplished quickly, often in-office on the same day. More complicated breaks, such as a fracture of an edge that rests on the soft tissue inside the lips or cheeks, may involve obtaining impressions of your mouth and having the denture sent to a dental laboratory for the denture repair.
The ability to properly repair a denture depends upon the extent of denture damage, the past home care of the denture, the age of the denture and the fit of the denture at the time it was broken.
To maintain the best possible oral health and to avoid causing more damage to your denture, see a dentist for evaluation and denture repair. Often, home denture repairs require more extensive and costly reconstruction later.
by Denise J. Fedele, D.M.D., M.S.
Denture Identification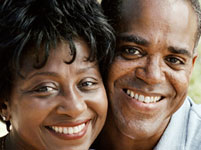 False teeth, like all personal items, can be lost or misplaced. Denture replacement after losing a denture is never a pleasant experience. A person whose denture is lost or misplaced may have difficulty chewing, eating, and speaking, and may be embarrassed by their looks.
Often, a missing denture is linked to being hospitalized or entering a nursing home. Personal items such as dentures or eyeglasses can be misplaced because of an accident, sudden illness, or admission to a hospital. Also, it is not difficult for a nursing home resident or staff member to misplace a denture.
Nursing homes, similar to hospitals, are busy places. Residents often are recovering from serious illness, have recently been discharged from a hospital, are undergoing rehabilitation, or have cognitive and mental health problems such as Alzheimer's disease or dementia. If lost or misplaced prosthodontics are found and they are not labeled with something that identifies its owner, it is very unlikely that it will be returned.
How a denture can be misplaced in a hospital or nursing home:
Wrapped in a napkin and left on a food tray
Placed in pocket of clothing
Removed during a nap and left in bed sheets
Other patients take denture
Staff places denture with another patient's belongings
False teeth can be labeled with an identification label at any time. They can be labeled when they are initially constructed, or the label can be added at a later date. A dentist or prosthodontist inserts the labels in an area of the denture that does not interfere with its function or looks. A dentist or dental technician should be responsible for labeling your prosthodontics. Do not label them yourself with home items such as a felt tip pen or marker. Denture identification can be any combination of a first name, last name, initials, or the first initial of the last name with the last four numbers of your Social Security number.
Loss of false teeth causes inconveniences and problems for the sick, the old, the mentally impaired, and family caregivers. Replacing prosthodontics also requires getting used to the new fit and appearance. Denture replacement also involves cost, arranging for a dental visit, time, and transportation. To eliminate the inconveniences of a lost or misplaced denture, consider the benefits of denture identification.
by Denise J. Fedele, D.M.D., M.S.